THE BOOM, – AGAIN!
Mahadev Cometo & Master Margherita
Playing Raag Marva
Sacred Fire 13 – Boom Festival 2018
2018-07-27
Listen on Boom Radio [50:27]
…or if the link above is broken:
Comments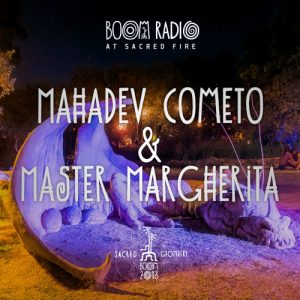 Gennady Egiyan
🤨 forcesme to rap a bit))
Alexandru Racila
great music and wonderful fresh water for the soul!!
Bluehoursounds
greatness
ieiunia
lovely vibes ! grateful for these sounds! sending lots of warm love to you!
More
More abour the project and Raag Marva:
Boom Festival 2018 Sacred Fire [Event]
More about Master Margherita:
mastermargherita.com
More about Mahadev @ the Boom 2014 :
Healing Area 2014 – Chill Out Garden 2014 – Sacred Fire 2014 –