Category: Mahadev-Cometo
(page 1 of 7)
Taj Mahal Mafia – Release Party
@ Urgence Disk Records, Geneva
June 30, 2022
More, s. Events

Taj Mahal Mafia – Release Party
@ Atelier 48, Fribourg
June 26, 2022

Video & Sounds
Some videos and pics thanx to Atelier 48, Fribourg, – Merci!
unplugged
voiced
spaced, spaced 2 and more…
Taj Mahal Mafia – The New Album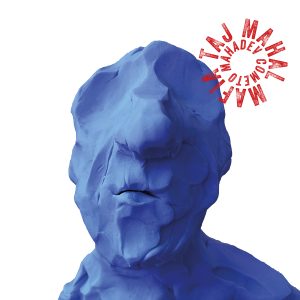 Un Mahadev monumental
« Les chauves-souris volaient bas avec une sorte d'arrogance dans la façon de prendre les virages, les pans du casque relevés et des sourires géants sous leurs nez plats, béants. A l'époque de la grande Peste on voyait ce même air radieux chez les rats (Boccace, Décaméron, chap.1, 1353). Je téléfarnientais pendant que les voisins bourdonnaient au télétravail et, pour affuter mon esprit, je dérouillais un sabre japonais de la WWII, une lame achetée à Berkeley (province Californie d'internet) que je polissais avec un papier de verre chinois acheté à Longquan (province Zhejiang d'internet), un œil sur la webcam du volcan Fagradalsfjall (province Islandaise d'internet).  »
GHOST FESTIVAL SWITZERLAND
THE FESTIVAL THAT IS NOT TAKING PLACE.
LE FESTIVAL QUI N'AURA JAMAIS LIEU.
IL FESTIVAL CHE NON SI SVOLGE.
DAS FESTIVAL, DAS NICHT STATTFINDET.
Digitalist & Friends: Ethereal Compositions
Another Dimension Music▲
Transformation of matter annihilation
A very special collaboration from
Digitalist and Mahadev Cometo.
From eternal spaces the frequencies comes to annihilate matter fetters on our Planet. Straight outta neverland dimension to union us into the void infinity depth of the Universe . Unravel the Mysteries of 12 Tracks where dreams come out from the darkness in a realm of album weaves layered stories span wide stretches of time and space into eternal compositions.
Mahadev Cometo playing
at the closing ceremony of Bex & Arts
After the show
Triennale de sculpture contemporaine –
outdoors in  the Szilassy parc (Sunday, Oct 18, 2020)
showing pics by Partrick Principe.