Radio RTS 1 « Paradiso »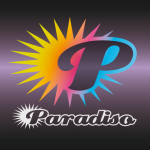 RTS 1, Paradiso
Jan 1st, 2018, 19h
Mahadev Cometo, alias Al Comet, alias Alain Monod
Interview by Yann Zitouni
Realisation by Jean-Claude Gailly.
«Paradiso», c'est l'observation permanente et attentive des musiques actuelles d'ici et d'ailleurs. On y reçoit les artistes émergents avec la même bienveillance que les stars du showbiz. On y découvre des perles rares autant qu'on y salue des carrières abouties.
On essaie aussi d'inscrire ce que nos oreilles entendent dans un contexte plus large, pour comprendre que toutes les musiques ont des histoires et que ces histoires sont importantes pour bien comprendre les musiques. Une émission de Yann Zitouni.
An Interview @ Paradise
Talking about his personal and musical evolution,
Indian Raag and, of course, presenting his new album « Freedom ».
If the above player is down
use our local shortened copy below [total 47′]: